With it being such a nice day today I thought I'd pull my finger out and get this finished off and get some piccies taken
This has been a very long time in the making, and I've had a bit of a love/hate relationship with it
The main issue I had was with the decals, they are red but when I applied them the black superchrome showed through making them look a kind of rusty colour (actually not a million miles away from the original Raleigh AP decals).
Anyway its an '84 Tange frame and forks that have been re-chromed with smoked superchrome on top, its actually the same finish as Glynnyboy's RR Cruiser
I've kept it fairly stock but obviously with a red colour scheme, parts list below...
'84 Tange Frame and Forks
AP bars
Dia Compe MX 900 calipers
Dia Compe Tech 3 levers (NOS
)
Dia Compe cables (NOS)
Kashimax Aero (NOS)
Koizumi seatpost (Re-chromed)
Suntour seatclamp (NOS)
Araya Aeros with NOS Suntour hubs and DT Swiss spokes
Suntour stem
Tange 320 headset (Re-chromed) with NOS Tange headlock
Tange grips (NOS)
Sugino crank (Re-chromed)
Tange Bottom Bracket (Re-zinced)
Sugino spider (NOS)
Sugino 44T chainwheel (NOS)
Sugino bolts (NOS)
Sugino Custom M pedals
Tioga Comp 3 Rainbow label tyres (NOS)
I think thats about it, there are a few bits I may improve over time. The wheels, for instance, the rims aren't mint, they were used on last years Moonride on my Goose so have a bit of brake rub, but to be honest I quite like that cos it means I can ride the thing without worying about ruining the rims. Also the rear tyre might get swapped as with a lot of Tiogas there's a bit too much black and not enough skinwall.
I'd like to heartily thank JonnyB aka Buttsbikeshop for all the re-chroming, superchroming and the wheelbuild (which he did for me 2 days before the Moonride
)
Less of my waffle, here she is...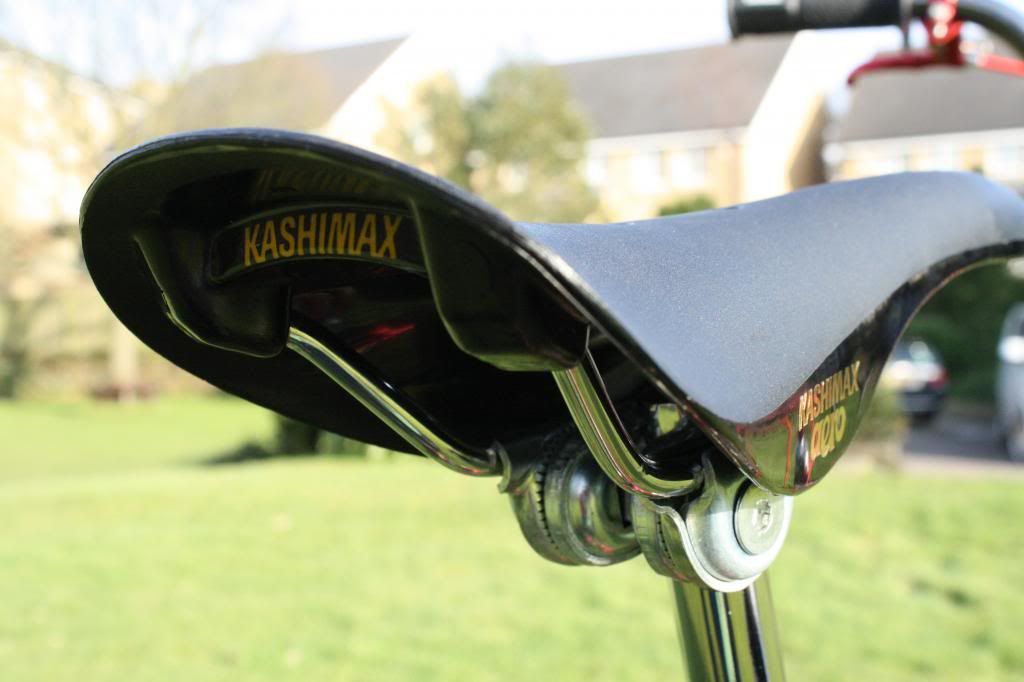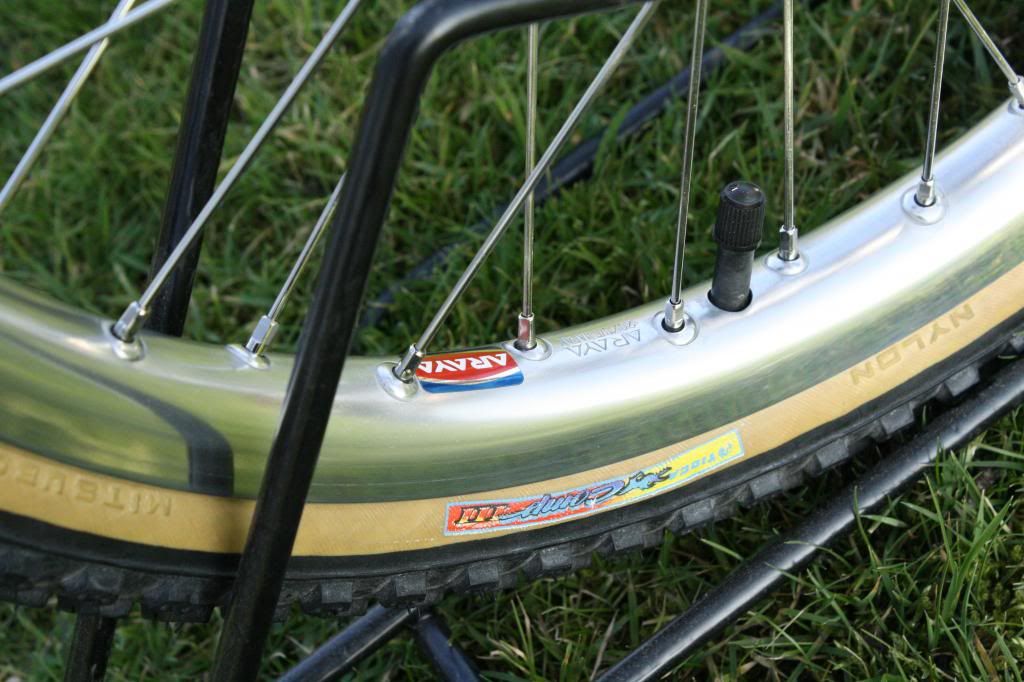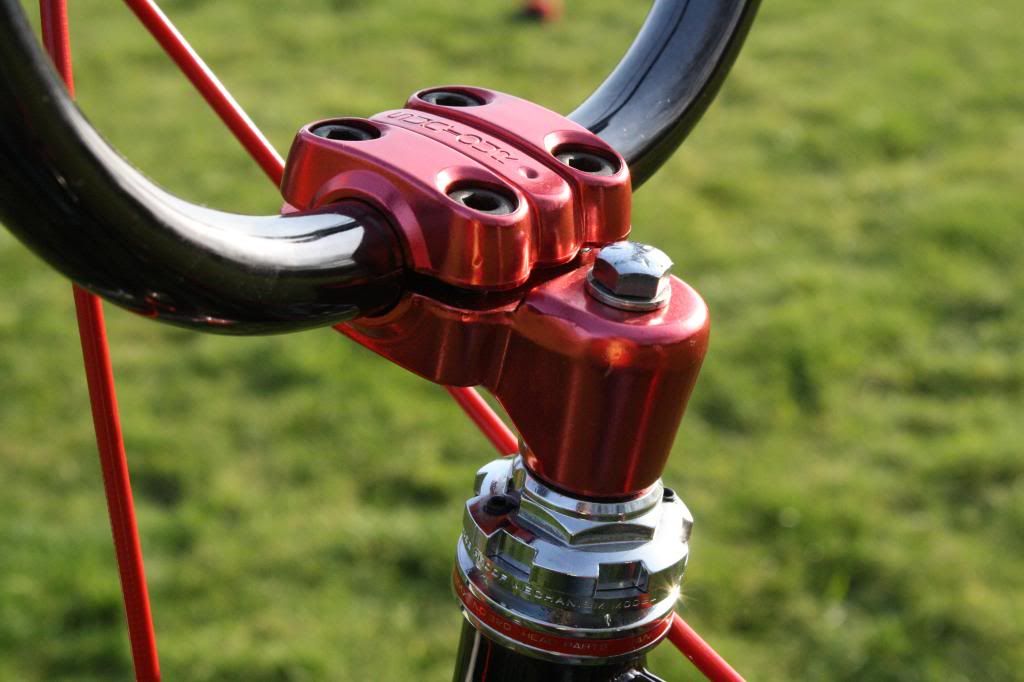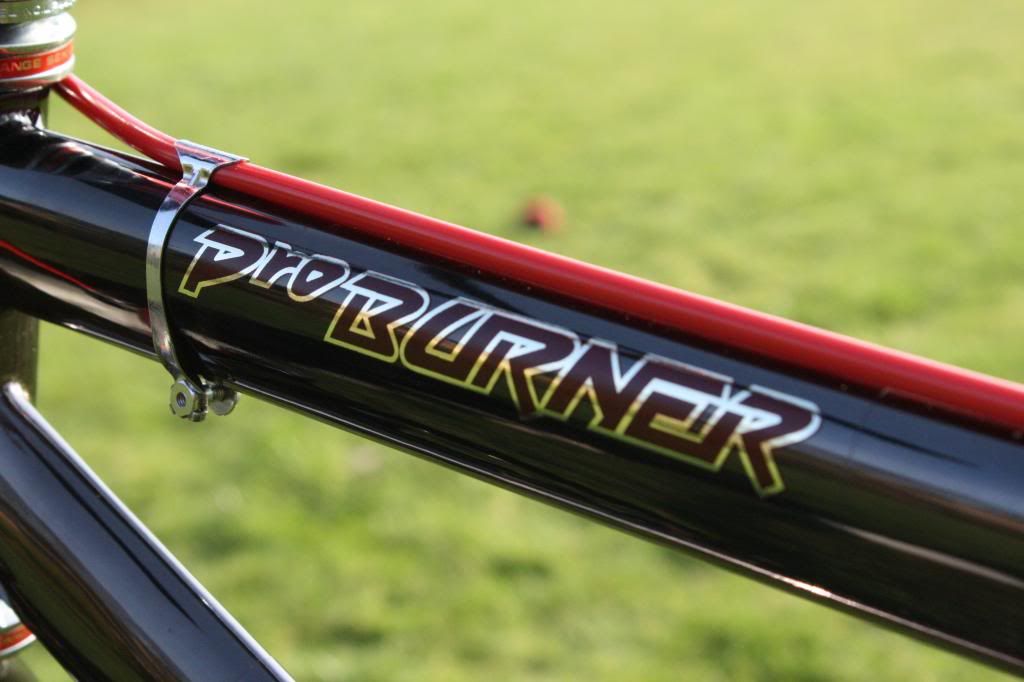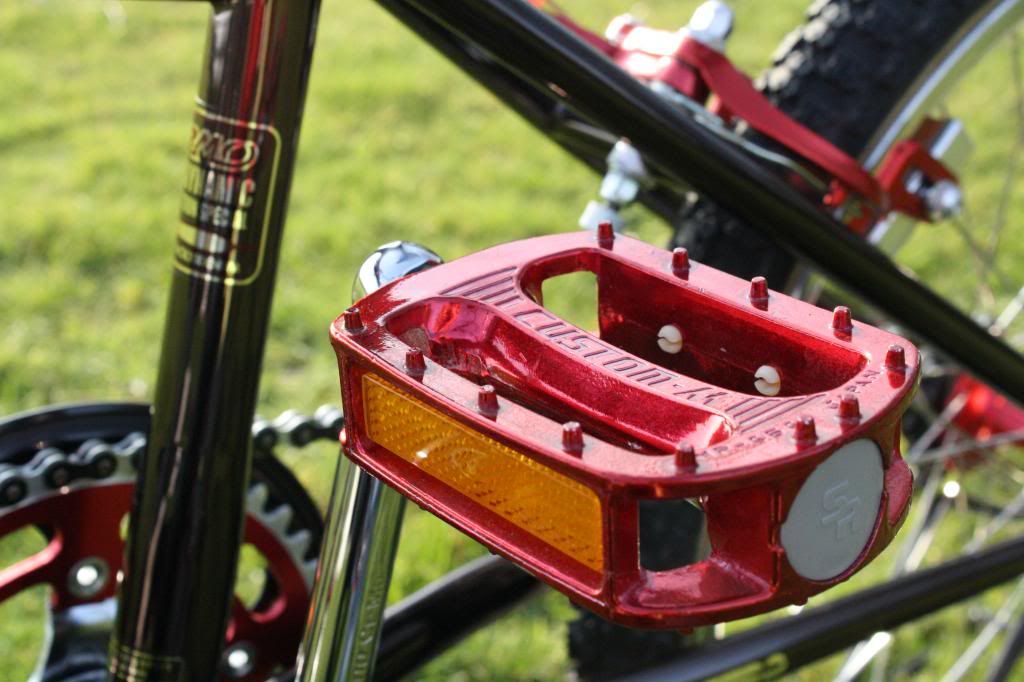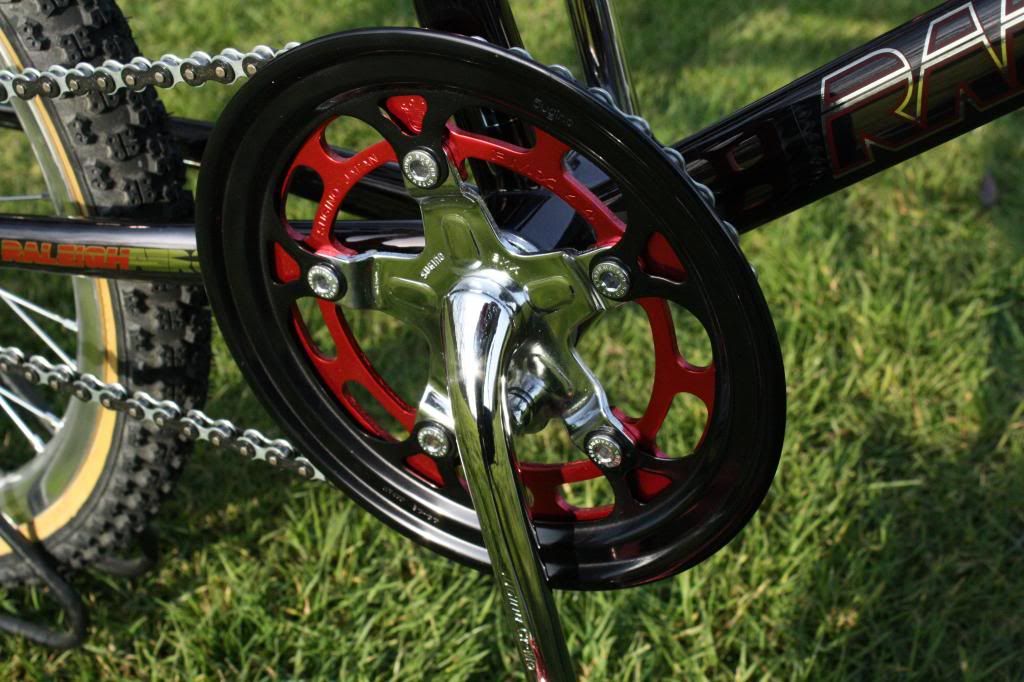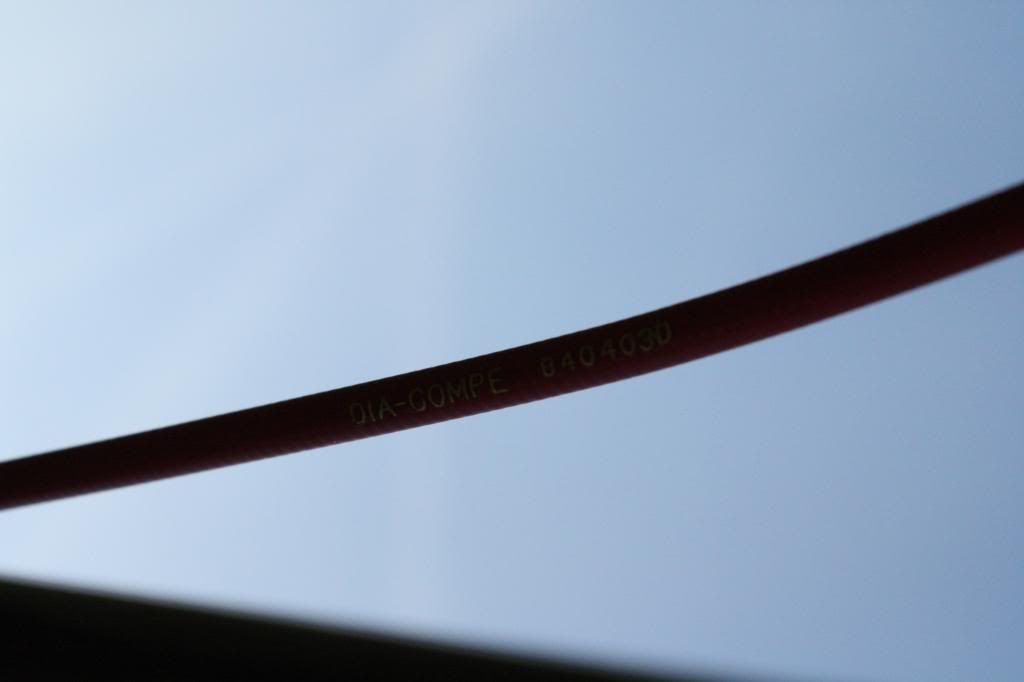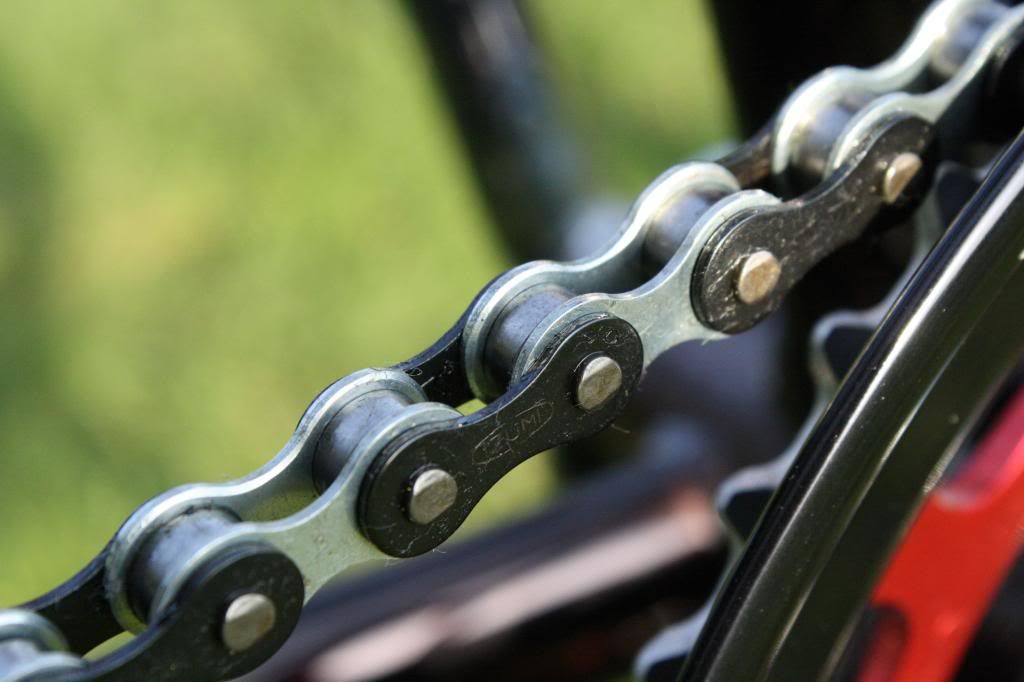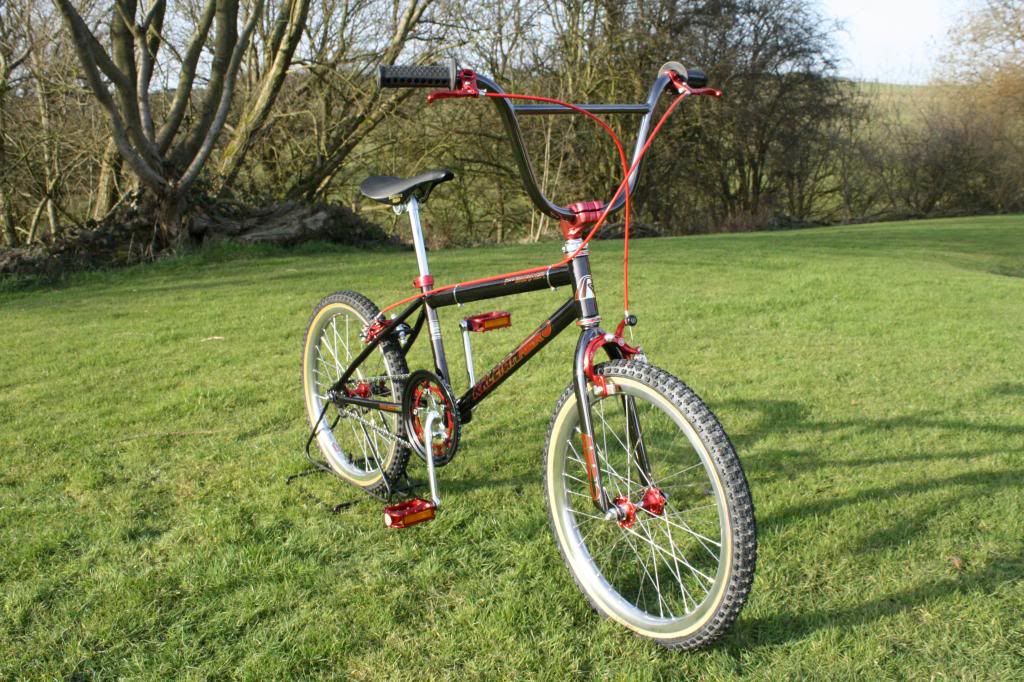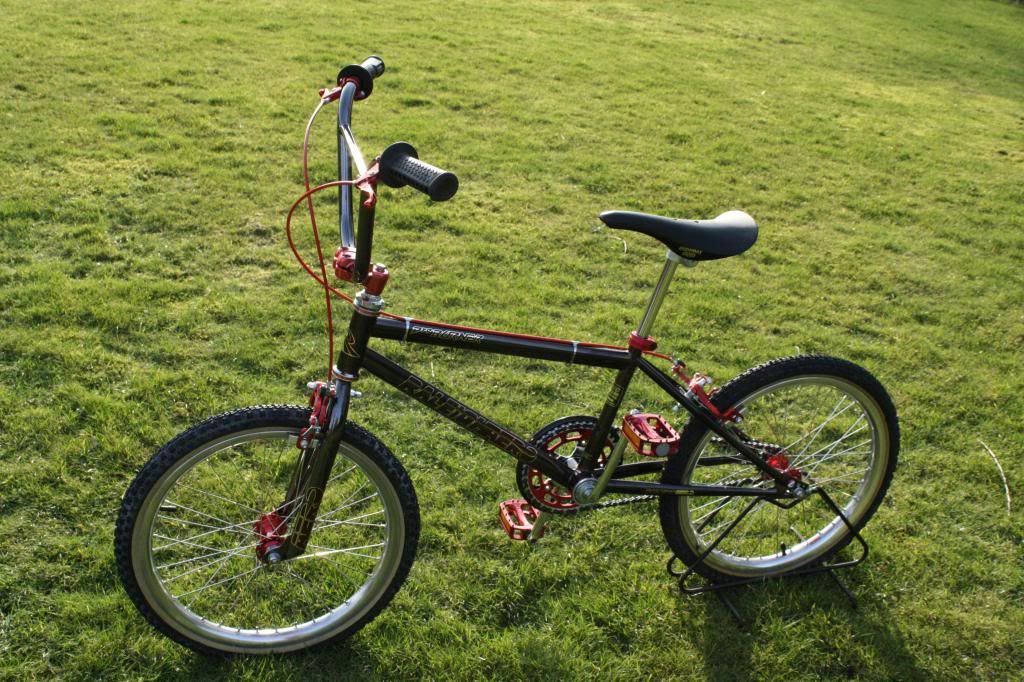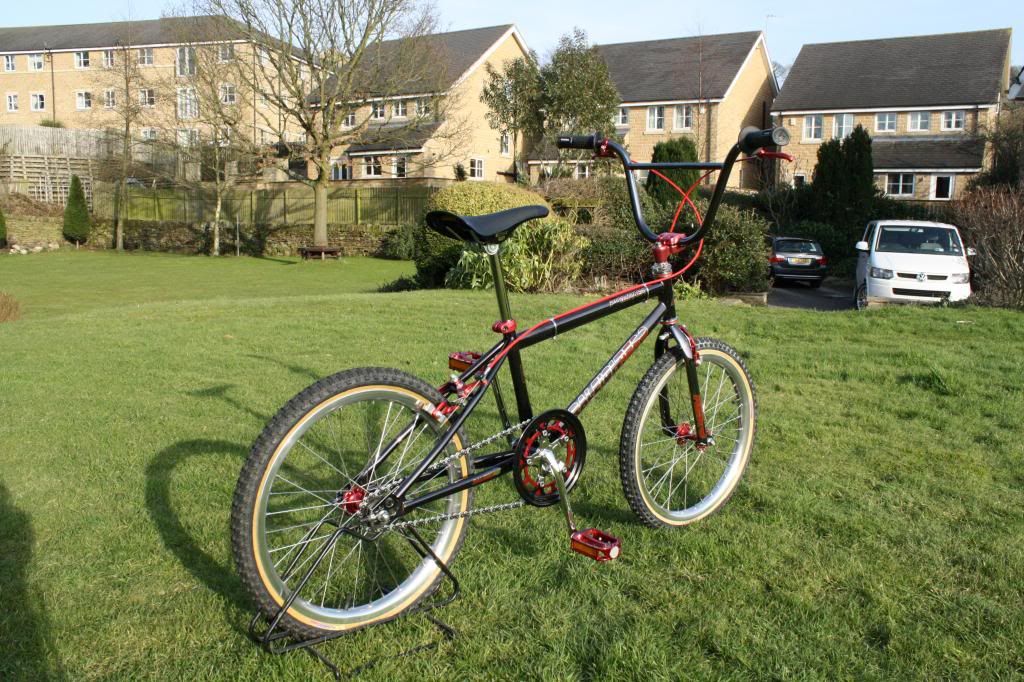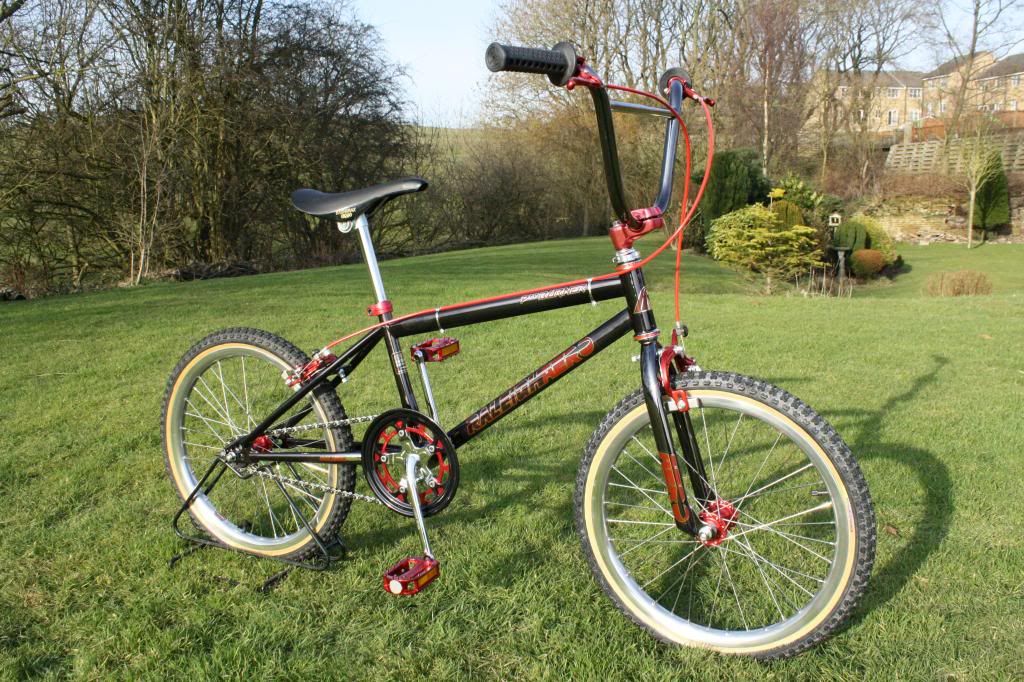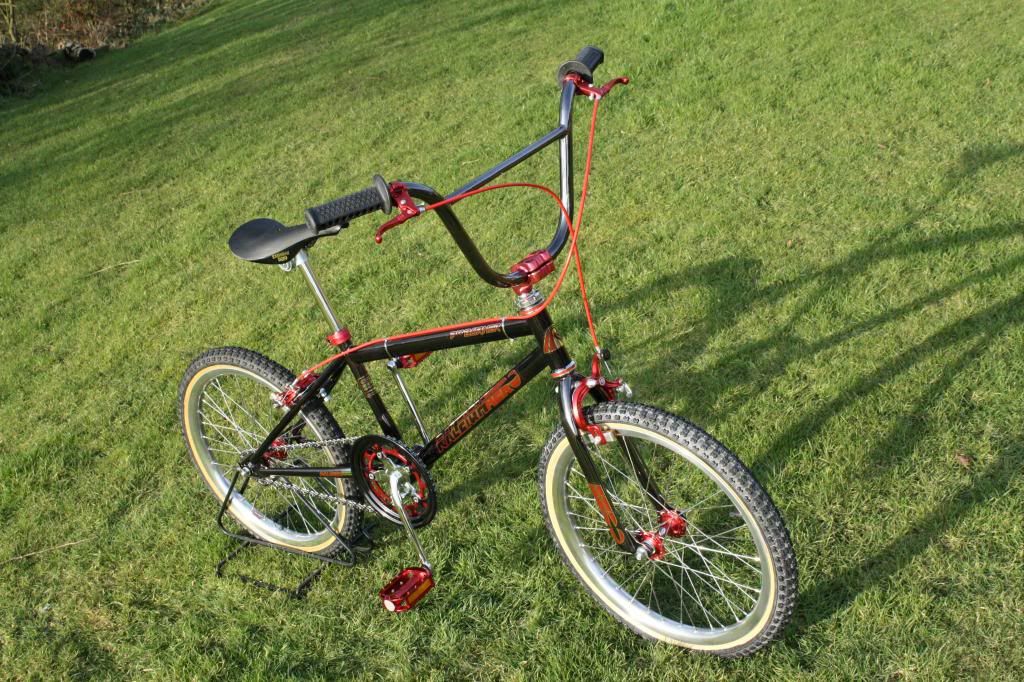 And a few with black Custom M's instead, not too sure on the red, as with the cables, what d'ya reckon?....