It all started here when i was 13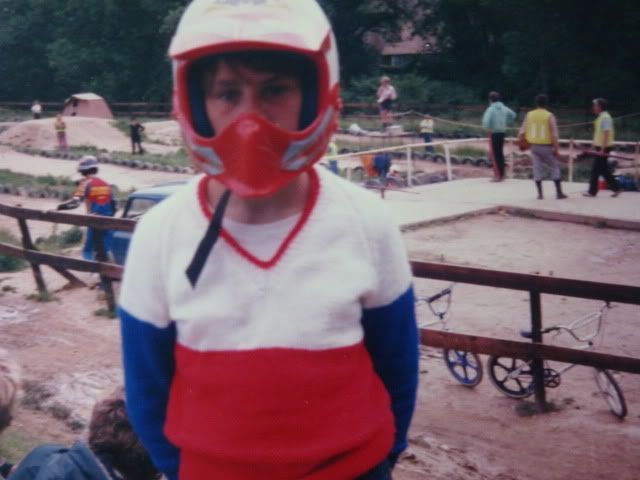 Raleigh MK1 Night Burner that I used to race at Bexhill-on-Sea BMX track (above)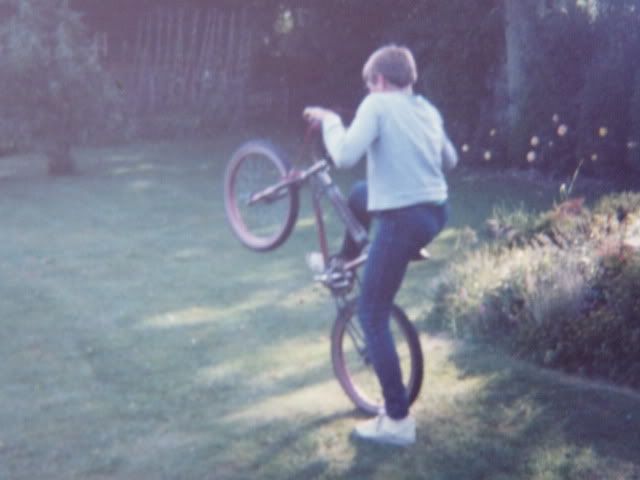 I sold it for £30 for pertol money to fund my subsequent hobby of white water slaom canoeing. I made it into the Brithish Team
25 years later...and I have my own child, so I bought him this
Which now looks like this (not yet finished)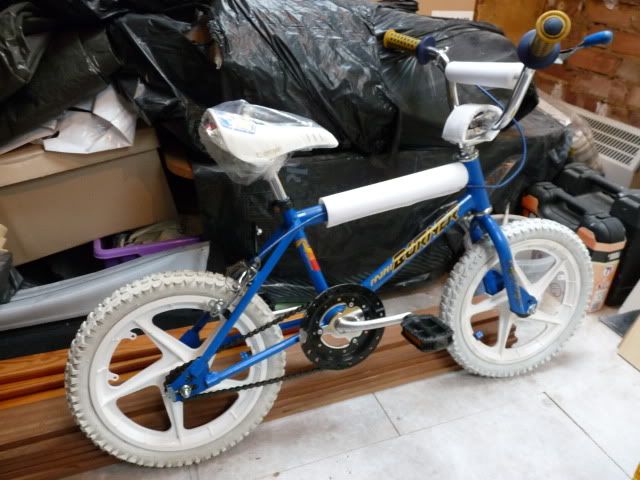 Then I bought a matching brother so I can ride with him when he gets big enough!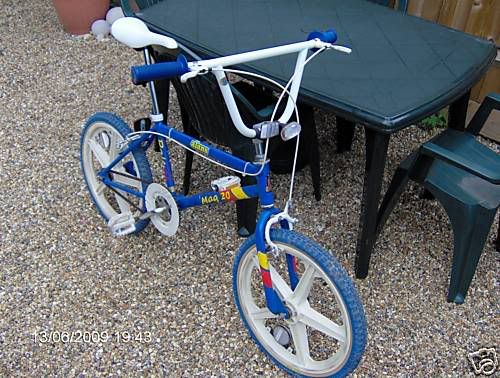 Now (not finished)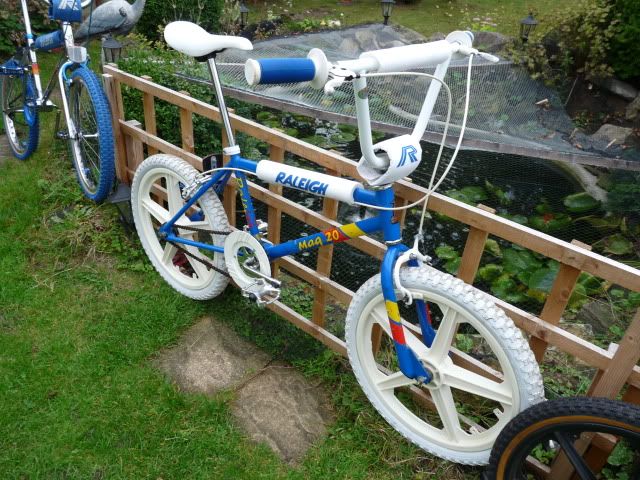 Then this came up locally
Now (not finished)
So I had to buy a smaller brother
Then a mk1 smaller brother to be more precise!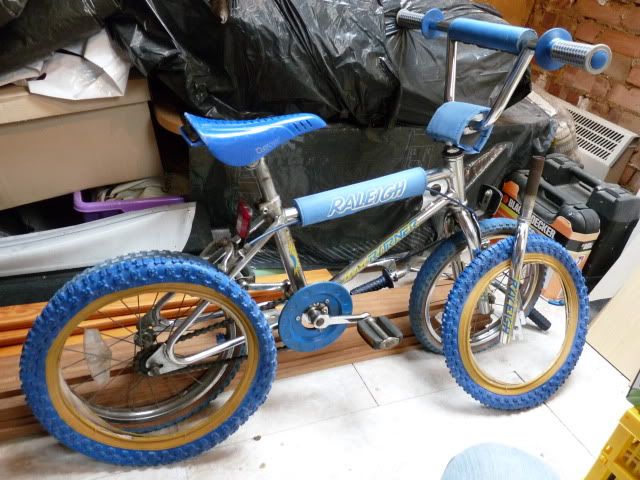 I then found this imk2 big brother in a boot sale
Somewhere in between that lot, i bought a rusty universal from a man in a pub for £5. I cleaned it up and it now resides in Spain, a holiday bike!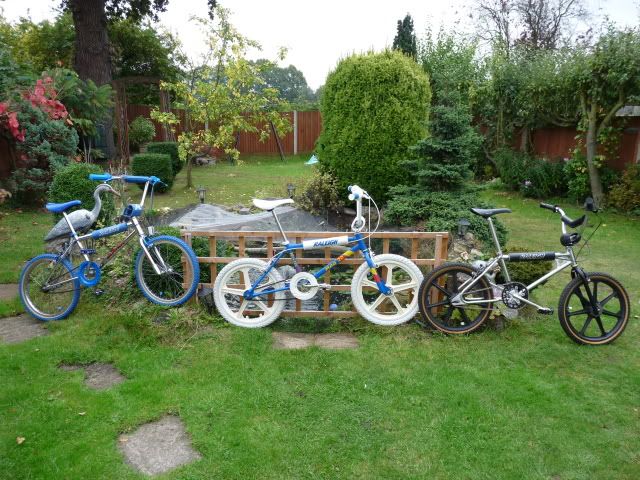 I then got slightly distracted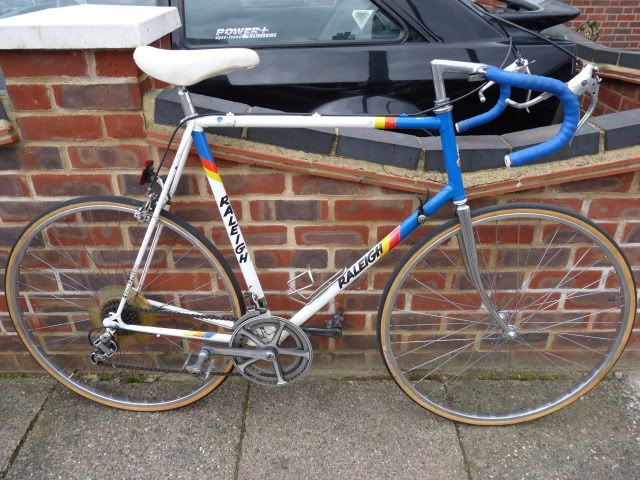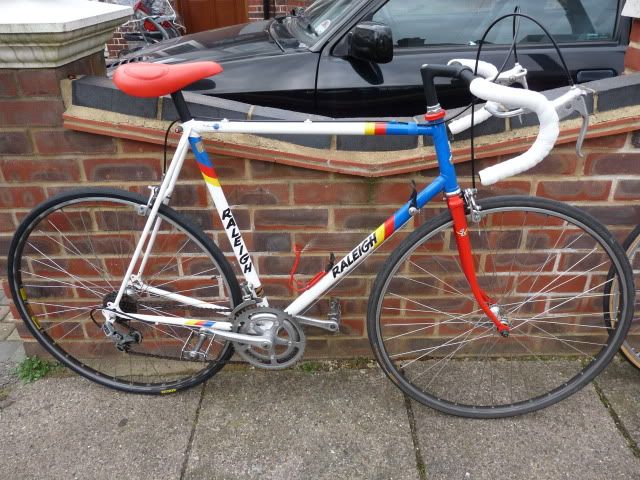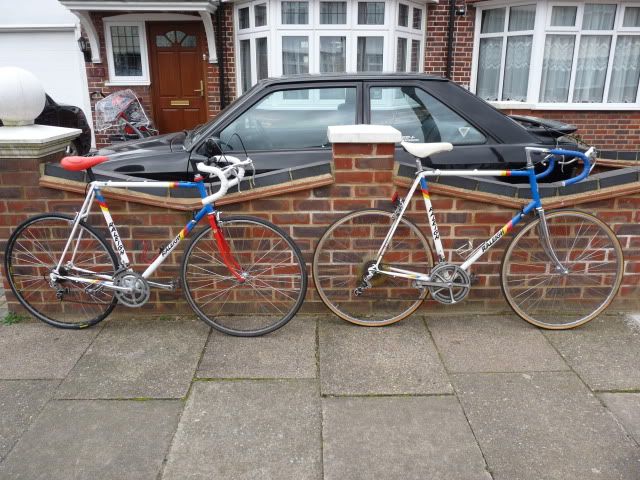 The first one is now also in Spain as a holiday bike!
I then picked up four Raleigh 25th Anniversary Burners (x3 Mag X1 Super Tuff). two are minters, two are a bit rough! One minter is in line to become a Team Aero rep, and the other mintyer a Martini Racing custom.
For those of you getting bored by my Raleigh bikes ::) I ventured into other brands and in Sept 2011 I started to build these two beauties up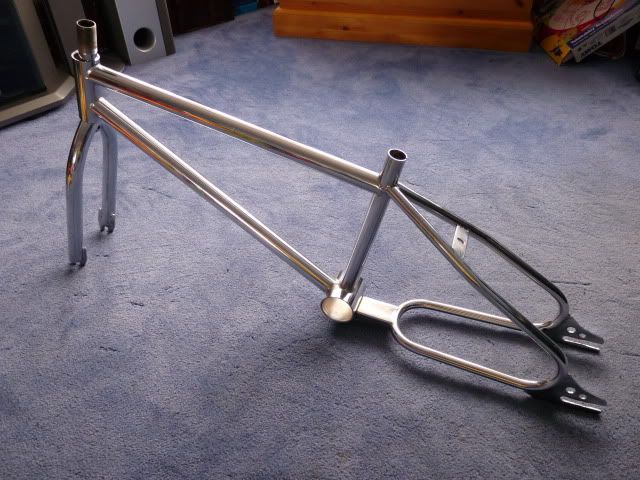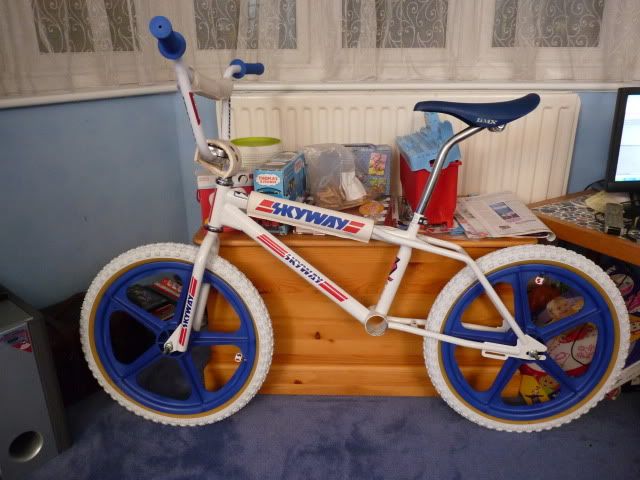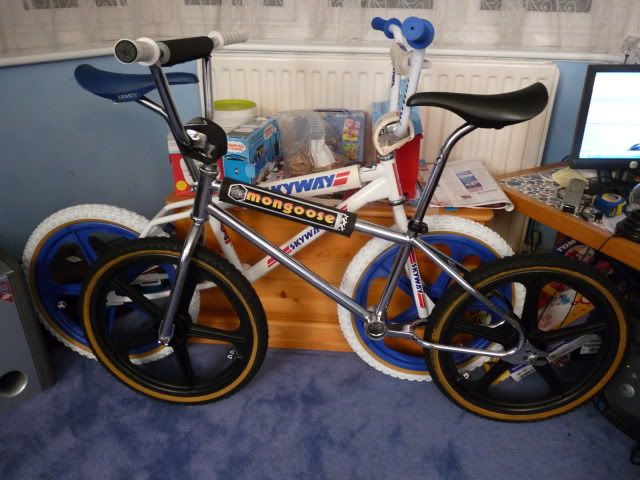 That's all for now folks!